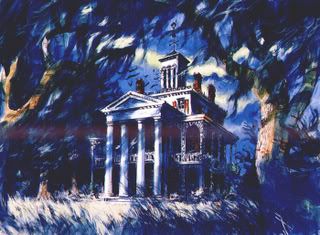 Everybody said the old Bosworth mansion was haunted. At this very moment, standing before the door, I'm inclined to believe the rumors I've heard throughout my childhood.
My phone rings, announcing 'Mother is calling'. I look around nervously, half-expecting someone to hear it. I chide myself for such a silly thought. At most, I might be disturbing a ghost inside but other than that, I don't think I have anything to worry about. My eyes scan the darkness as I put the receiver to my ear.
"Yes, Mother," I hiss.
"Are  you in yet, dear? Have you made it inside? Oh, this is so exciting! I can't wait to tell my friends how brave my daughter is!" her voice babbles in my ear.
Read more HERE